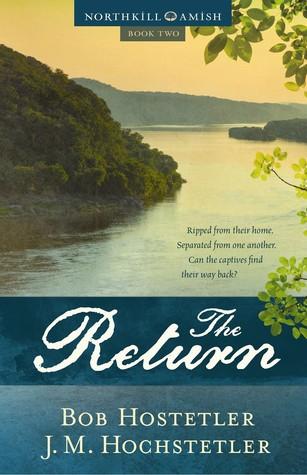 Not only was March National Reading Month, but it just so happened that I turned in a book on March 6, which meant it was totally the perfect time for me to binge read! I am about to dive into edits to A Refuge Assured (releasing January 2018), but first, I wanted to share with you the wonderful books I recently read.
In order of time period represented in the story:
The Return by J.M. Hochstetler and Bob Hostetler 
Released April 1, 2017
The Book: Jakob Hochstetler's refusal to take up arms against the Indians who attacked his Amish family's home on the Pennsylvania frontier during the brutal raids of the French and Indian War cost the lives of his wife and two of his children. Carried away with his younger sons, Jakob is enslaved by the Seneca, while Joseph and Christian are adopted into different divisions of the Lenape tribe and struggle to adapt to new lives. 
Jakob plots a perilous escape in spite of overwhelming odds against succeeding. But even if he can get away, could he survive a harrowing journey over the hundreds of miles of rugged terrain that lie between him and his Northkill community? Does home still exist? Are his older son and daughter, Johannes and Barbara, still alive? Will he ever find his boys and bring them home?
My Take:
This book is a marvel. With unflinching commitment to history and an artist's palette of imagery, the authors have offered a rare and important tale that will break your heart and piece it back together again. My life is richer for having experienced this novel. 
*This is the second book in a series--I highly recommend reading the first book, Northkill, first. Another gem!!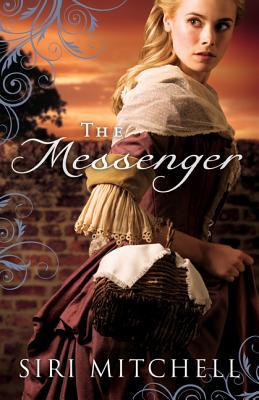 Released March 2012 
The Book: Hannah Sunderland felt content in her embrace of the Quaker faith..until her twin brother ran off and joined the army and ended up captured and in jail. Suddenly Hannah's world turns on end. She longs to bring her brother some measure of comfort in the squalid, frigid prison where he remains. But the Quakers believe they are not to take sides, not to take up arms. Can she sit by and do nothing while he suffers? 
Jeremiah Jones has an enormous task before him. Responsibility for a spy ring is now his, and he desperately needs access to the men in prison, whom they are seeking to free. A possible solution is to garner a pass for Hannah. But while she is fine to the eye, she holds only disdain for him--and agreeing would mean disobeying those she loves and abandoning a bedrock of her faith. 
With skill and sensitivity, Mitchell tells a story of two unlikely heroes seeking God's voice, finding the courage to act, and discovering the powerful embrace of love.
My Take:
I was so impressed with this book, set in Philadelphia during the Revolutionary War! Loved the characters, the dialogue (right down to some of the 18th-century vocabulary), the historical events it portrayed, and the growth in both the hero and the heroine from start to finish. To me, the ending was completely satisfying. Well done, Siri Mitchell!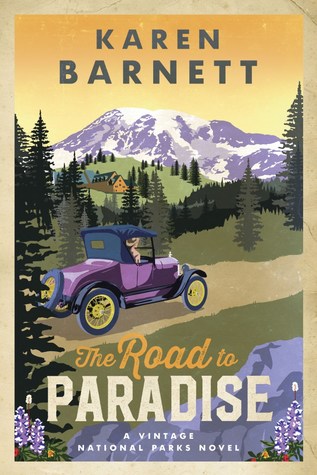 Releases June 6, 2017
The Book: In 1927, Margie Lane, an avid naturalist, convinces her Senator father to procure her a position at the fledgling Mount Rainier National Park. Since Ranger Ford Brannon lost his father in a climbing accident, he doubts his ability to protect the park and its many visitors. He certainly doesn't relish the job of watching over an idealistic and privileged young woman with no practical survival skills. 
When Margie's former fiance sets his mind on developing the Paradise Inn and its surroundings into a tourist playground, Margie and Ford will have to work together to preserve the beauty and simplicity of this mountain hideaway, but the developer's plans might put more than just the park in danger.
My Take:
A true delight. With its expertly rendered setting of breathtaking beauty and danger, combined with charming characters and a swiftly-moving plot, The Road to Paradise is a journey worth taking more than once!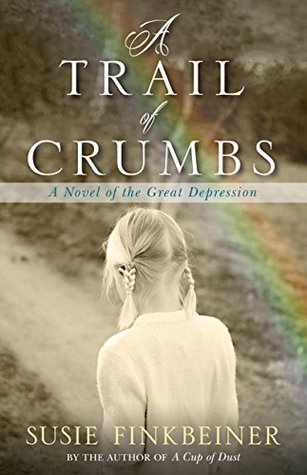 Released March 28, 2017
The Book: Pearl Spence has been through more in her young life than most folks could handle. But through it all, her family has been by her side. They may not be perfect, but they love her and they all love each other, come what may. That's one thing Pearl no longer questions.
But then a devastating tragedy throws the whole family into a tailspin--and signals the beginning of the end of her secure life.
Now the Spences are fleeing their Oklahoma wasteland for an unknown life in Depression-era Michigan. Pearl isn't sure she'll ever see home or happiness again. Will any trail of crumbs be powerful enough to guide her back to the dependable life she once knew?
The strong narrative voice of Finkbeiner's young protagonist from A Cup of Dust returns in this gritty yet hopeful sequel.
My Take:
Through the child protagonist's point of view, we watch and experience a heartache born of the Great Depression which can be felt much more poignantly than mere words can describe. This is one of Susie Finkbeiner's greatest strengths--that she can evoke a mood, an ambience, a tide of emotions just below the surface of the printed page. It was the understated that undid me more than anything else possibly could have. I'm so impressed with how the narrative voice is consistent with the first book, and yet exhibits character growth, as well. Loved this book.
Released March 14, 2017
The Book: When fun-loving glamour girl Quintessa Beaumont learns the Navy has established the WAVES program for women, she enlists, determined to throw off her frivolous ways and contribute to the war effort. No-nonsense and hoping to make admiral, Lt. Dan Avery has been using his skills to fight German U-boats. The last thing he wants to see on his radar is a girl like Tess. For her part, Tess works hard to prove her worth in the Anti-Submarine Warfare Unit in Boston—both to her commanding officers and to the man with whom she is smitten. When Dan is assigned to a new escort carrier at the peak of the Battle of the Atlantic, he's torn between his lifelong career goals and his desire to help Tess root out a possible spy on shore. The Germans put up quite a fight, but he wages a deeper battle within his heart. Could Tess be the one for him?
With precision and pizazz, fan favorite Sarah Sundin carries readers through the rough waters of love in a time when every action might have unforeseen world-changing consequences.
My Take:
A triumphant conclusion to the Waves of Freedom trilogy! With her trademark love-at-first-read characters, historical integrity and well-paced plot, When Tides Turn is every bit the high caliber novel we've come to expect from Sarah Sundin.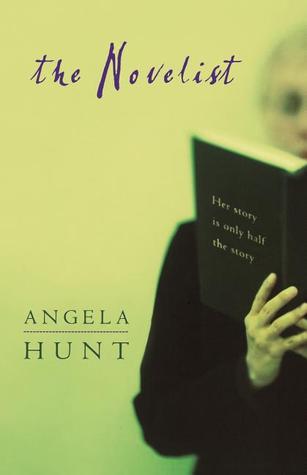 Released July 2006
The Book: From the author who taught you to expect the unexpected...an intriguing tale about families, fiction, and what to do when life veers wildly off script.
It begins...when a smug college student challenges a best-selling novelist to write something "more personal." It begins...when a mother finds her troubled son slumped unconscious outside her house. It begins...when fiction and reality blur, and the novelist finds herself caught somewhere in the middle of it all. Where does it end? That all depends on who is telling the story...
My Take:
This contemporary novel took me by surprise with its parallel plot structure. Half the book is the story of the protagonist novelist, interspersed with chapters of the story this character is writing. A very original and unusual format, it grew on me the more I read it until I was equally invested in both plotlines. Tucked into these pages was a powerful message I wasn't expecting, but definitely appreciated.
Released May 2015
The Book: Tess Spencer loves her low-key job at the Crystal Mountain Spa, which allows her plenty of down-time with her one-year old daughter and lawyer husband, Thomas. But when a pool installation turns up eight skeletons in the spa's back yard, Tess becomes entangled in a sleuthing job destined to go awry.
As the investigation gets underway, someone dumps a fresh body near the excavated burial site, confirming unspeakable fears. A serial killer has returned to Buckneck, West Virginia...a skilled hunter with a unique taste in prey.
When Tess agrees to help the cunning Detective Tucker gather clues from the inside, she discovers the posh spa hides more than dead bodies. Even as she sifts through layers of deceit, Tess realizes too late that the killer's sights have zeroed in on her. 
Unpredictable psychological mystery replete with memorable characters, Trial by Twelve is Book Two in A Murder in the Mountains series. 
My Take:
Another page-turner from Heather Day Gilbert! Loved this book just as much as Miranda Warning, if not more. I loved spending more time with characters I'd already grown to love, and meeting new ones, too. The mystery is well-paced, with enough intrigue and drama to keep me guessing to the very end, sprinkled with humor that had me laughing out loud several times. Such an enjoyable read.
How about you? What did you read during the month of March? I'd love to hear your recommendations!