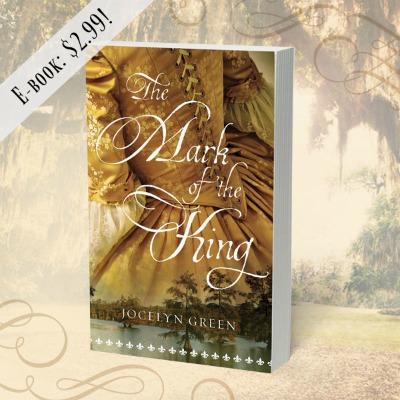 For the month of May, The Mark of the King is only $2.99 in ebook format at online retailers!
"The 18th-century Old and New Worlds burst off the pages in the latest historical fiction treasure from Green. . . . Readers can only hope for more from this talented, spiritually insightful author."--Publishers Weekly starred review

 

"Readers will be swept away by the themes of faith and redemption woven throughout the narrative as well as the alluring protagonists and setting. Fans of Beth White's Gulf Coast Chronicles, Lynn Austin, and Susan Meissner will enjoy."--Library Journal
If you don't already have your copy, this is a great time to snag it. At this price, it's even cheaper than the average greeting card, so you might consider gifting it for someone else, too. (Mother's Day?) Find it at Amazon, ChristianBook, BarnesandNoble, KoboBooks, and others.
But my book isn't the only ebook on sale right now. Baker Publishing is currently offering steeply discounted (and some free) fiction titles from authors Laura Frantz, Elizabeth Camden, Roseanne White, Sarah Sundin, Ronie Kendig, Dani Pettrey, Gilbert Morris, Ann Shorey, Regina Jennings, Suzanne Woods Fisher, Tamera Alexander, Karen Witemeyer, Jen Turano... WHEW! I'm not even done listing them all!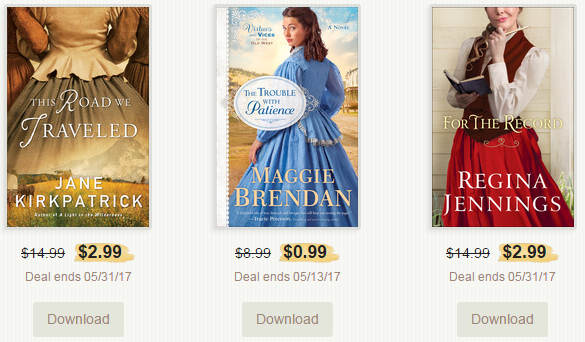 Some of these sales and freebies last all month, but some expire earlier. Please, if you have an ereader, do yourself a favor and check this out for yourself. Personally, I feel a shopping spree coming on... one that certainly won't break the bank! Happy reading, everyone! (Ooh--and if you love a book, would you consider posting an honest, positive review at Goodreads and/or the online retailer(s) of your choice? Every review helps, even if it's only a sentence sharing why you liked it, or what kind of reader you think the book would appeal to. Thank you!)