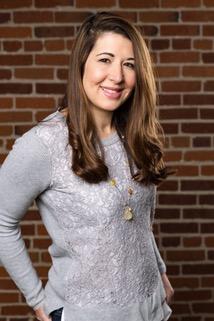 Today it's my pleasure to welcome to the blog Hillary Sigrist! Hillary is an award-winning author, former military wife, mother of three, and child of God. Married to a special operations solider throughout the course of this decade's Middle Eastern conflicts, she developed a passion for helping her fellow patriot wives, both former and present. Her first book Warrior Wife: Overcoming the Unique Struggles of a Military Marriage, was published in 2015, and has won multiple awards. After her husband separated from active duty, they moved to raise their family under the western skies of the Sierra Mountains. 
I've invited her to the blog to share with us about her latest release, Leaving War, Finding War: A Veteran's Transition. As many of you know, our military families have been dear to my heart since I was a military wife myself. I appreciate that this new book from Hillary speaks both to the veteran and the spouse. Take it away, Hilllary!
* * * * * * 
Our lives are all stories that haven't been completed yet. As a storyteller, we get to share in the journey of humanity through the pages we pen. Sometimes that story is told through information that the reader applies for understanding and equipping of life's journeys. Other times a story may have no direct cause/effect but is intended for the tale itself.
In my book Leaving War, Finding Love: A Veteran's Transition, I explored the foundation of a story, about our country's service members, and more specifically, that of their wives.
After a decade and a half war that holds no end in sight, our country has experienced in the most vivid sense "war fatigue."  Even in the military community, a deployment to a war zone is not about if, but when. With each passing year we've sent off new generations of warfighters and brought them home changed; some for the better, some not for the better.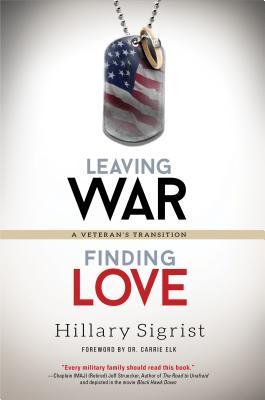 War is a story unlike any other. Media likes to romanticize the idea of battle and heroism, but so often these recapturing's are incomplete. They've become guilty of rolling end credits where it should be a mere chapter break. However, with the promise of entertainment, society is left out of the continuing story. Leaving War, Finding Love is the next chapter, one that transitions the reader to the next development in the journey.  Yet to understand this you need to know about Joe.
Joe is not real. He is not based on anyone. Truly I took his name from the character G.I. Joe.  
But, Joe is the story of the veteran who comes home. The one who leaves active service...four, eight, fifteen, twenty years after he joined. Joe is about to enter a battlefield of a different enemy. An adversary he was likely not ready to face. Military Transition.
Joe served over a decade in the Special Operations (SOF) community. He was considered the tip of the spear and he equally considered those he worked with as such. His job, although difficult and dangerous, gave him purpose. He loved what he did because it was his passion, the passion to be a part of something bigger than yourself. When Joe came home for the final time, he had completed eight tours of duty overseas. By all means, Joe was 'ready' to be done. No longer the fresh-faced boy of eighteen, he had grown into a man during his time of service and now was ready to settle down and start a family. 
When he left the base that last day, he was nervous about the future, questioning how he was going to provide for his family; but he was also excited about finally having the time for all the things he'd been missing. And, lastly, he felt prepared. After all, two months of terminal leave pay would set him up for an easy transition.  Or so he thought.
Within the two years since Joe left active service, he has struggled with identity, who he is (if he isn't an Operator) and where that purpose he had before can be found now. He has wrestled with depression and guilt. Racked up credit card debt and changed jobs a few too many times. He has isolated himself from everyone, especially his wife. He has suffered from insomnia, alcoholism, and anger. And Joe's marriage is completely falling apart! Joe isn't who he thought he'd be and he isn't who he wants to be.
This is military transition! This is the part of military service that no one really thinks about, the ending. For most of us, we believe coming home from war was the battle's end and therefore a successful finish. But for many veterans, the battle lingers long after they've returned. We need to be aware that the journey home doesn't always end at the front door. 
In Leaving War, Finding Love: A Veteran's Transition you'll discover what I've determined as Military Separation Anxiety (MSA). You'll read about how that term clearly outlines the aspects of transition that is different than someone having PTSD. What has before only been referred to as transition issues, I've now given a name. In doing so, as a community, we may be better prepared for how to understand MSA, and therefore can properly handle its effects. MSA is Joe's story but Leaving War, Finding Love is Jane's.  
Jane is Joe's wife. You see, Leaving War, Finding Love is different than any book of its kind not just because it deals with MSA but because it was written to Jane. The Veteran's Wife. The one who needs to understand the importance of a Veteran's transition as much as the Veteran himself does. This book describes why the wife plays a key role in a veteran's successful transition! 
If you know someone in the military who is preparing to leave service or has already left (doesn't matter the length), you need to let them or their significant other know about this book. 
This isn't a widely known topic, because oftentimes it is misrepresented by the PTSD stigma or because our brave men and women are suffering in silence. After almost twenty years of the longest war in American history, you can bet that Leaving War, Finding Love is extremely timely! 
My prayer for this book is that God uses it to reach those in need and that together we can complete the last leg of the journey home as a country of strong military families!
Find this book at Goodreads, Barnes and Noble, Amazon,