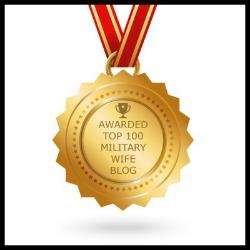 Just a quick post today to let you in on a nice surprise. Somehow, this blog right here was named in the Top 100 Military Wife Blogs on the planet! Wow! Check out the full list here. I see several worthy blogs that I have followed for years. Bravo!
If you're stopping by this blog for the first time, let me give you the quick run-down. I've written or co-written several books for military wives/families, including: 
Faith Deployed: Daily Encouragement for Military Wives
Faith Deployed . . .Again: More Daily Encouragement for Military Wives (pictured below with some milwives in Virginia!)
Stories of Faith and Courage from the War in Iraq & Afghanistan
Stories of Faith and Courage from the Home Front
Military Wives' New Testament with Psalms & Proverbs
The 5 Love Languages Military Edition (with Dr. Gary Chapman)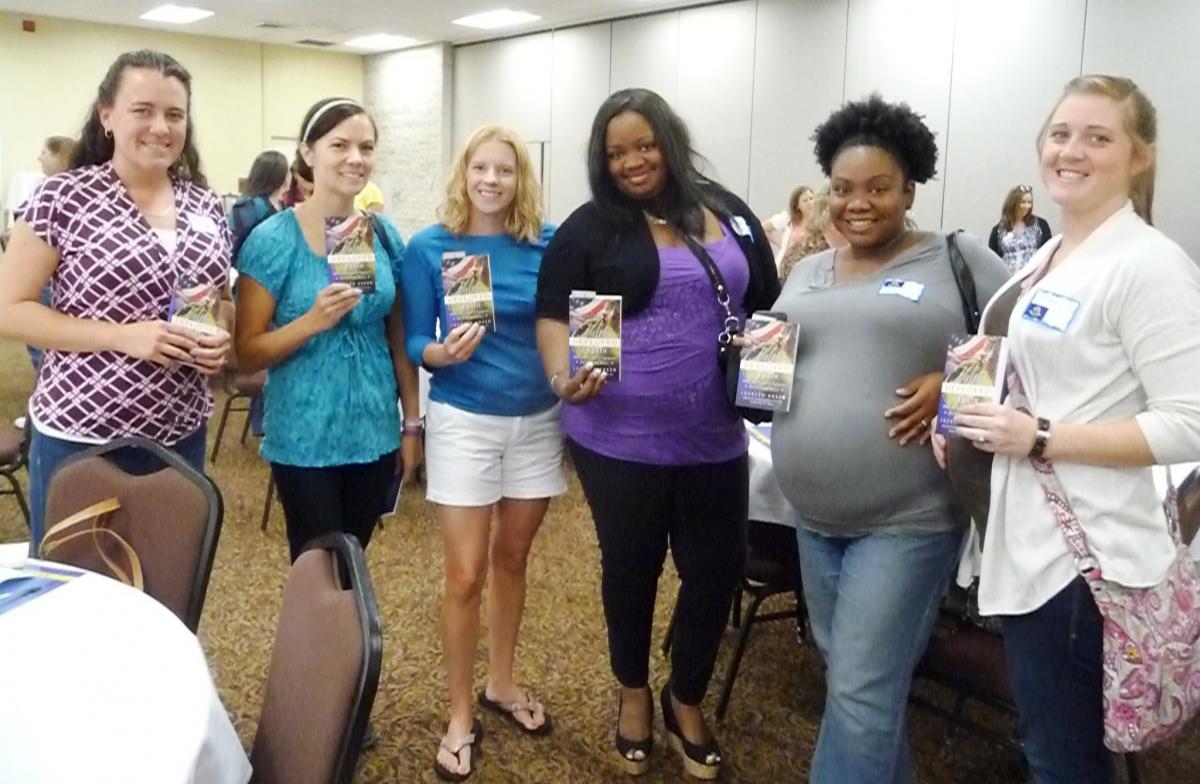 My other nonfiction books, Refresh: Spiritual Nourishment for Parents of Children with Special Needs, and my new release, Free to Lean: Making Peace with Your Lopsided Life, both incorporate stories and examples from military and civilian women. Pictured below is military wife Natalie Walters with her copy. You can read her review on Goodreads here. Visit my nonfiction page to see a short summary of each book.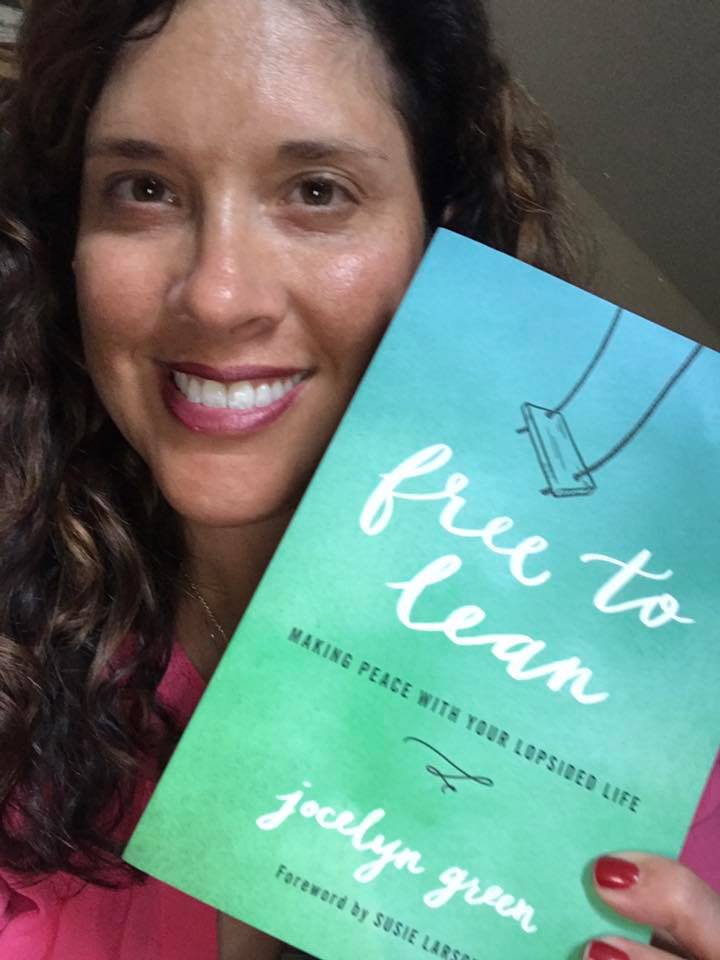 But I also write American historical fiction set in the 1700s and 1800s, inspired by real people and events. And so far, every story has a main character with some connection to the military, whether it's soldier, surgeon, scout, chaplain, veteran, or spy. I'm not sure how long this trend will continue, but so far, it has been true for six novels (one to be published in February 2018) and one novella. As a former military wife, it's been fulfilling to bring military family dynamics and themes of freedom and liberty to life. See descriptions of my fiction here.
For those of you who have been following the Faith Deployed or Jocelyn Green Facebook page for a while, were there any titles on this list you hadn't heard about already?
Whether you're a fiction or nonfiction reader, I'm glad you're here! Take a look around, and if you like what you see, be sure to sign up for my e-newsletter in the footer below, to be notified of new releases. Thanks!