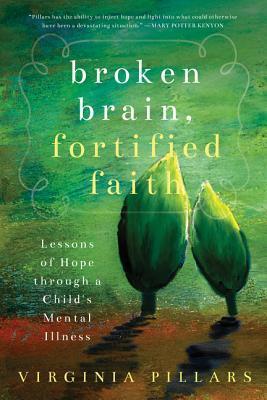 In honor of National Mental Health Awareness Week, I'm so pleased to be talking to Virginia Pillars today about her book Broken Brain, Fortified Faith: Lessons of Hope through a Child's Mental Illness. I first met Virginia at a writers conference several years ago, and I'm so delighted her book, which chronicles her journey through her adult daughter's schizophrenia, won the 2017 Selah Award for Memoir. I listened to the audio version of her book recently, and found it to be an engaging account of one family's heart-wrenching struggles, and the hope that saw them through. I appreciate having new insight into schizophrenia, an illness I knew next to nothing about. This well-written book is both brave and inspiring. I knew I wanted to ask Virginia more about it. Let's get to it!
In the introduction, you mentioned that you longed for the day when we could speak as openly about mental illness as we do about diabetes or cancer. We're not there yet, obviously. Why do you suppose there is still such a stigma around mental illness?
VIRGINIA: Unfortunately, there is a still a general feeling that those who suffer from mental illness are dangerous, unpredictable, or unreliable. We read stories in the media about tragedies when someone with an untreated mental disorder commits a serious crime, such as murder. In reality, the mentally ill are often the victim, not the perpetrator of crime. Perhaps, stories of successful treatment could help change this misconception.
Another misconception is that people can get better if they just try harder. I've heard remarks such as, "Just think positive, and you'll feel better," or "Just get up and go to work, you're being lazy," or "Pray harder, God will answer your prayers." These attempts at help can heap guilt upon those who battle. In reality, I can't think of anyone who would choose mental illness, a biological disorder of the brain. Telling someone to try harder to overcome mental illness is like telling someone with a broken leg that they can run a marathon if they think positive.
In addition, sometimes the way we use words makes it harder for those who have a mental health condition to seek help. They don't want the label "crazy," "looney tunes," "nuts," "psycho," "wacko," or "cracked up." One is five adults suffer from a mental health issue at sometime in their life, but unfortunately, stigma prevents almost 50% from seeking treatment.  When someone breaks a limb and wears a cast, everyone signs their cast and is helpful. But what happens if that same person battles depression? Stigma exists.
You really bared your heart and soul in this book, Virginia. Was the writing process healing in any way, or painful, or both?
I would say it was both.
 Yes, it was painful to remember and write our story. Many times, I stopped writing, covered my face, and wept. Sometimes those tears came from the memories of my feelings during the hardest times, but other times, they came from the knowledge of answered prayers. Both types of tears enabled me to dwell on the miracle of my daughter's return to an independent life, and her acceptance of her illness, schizophrenia.
The healing came as I reflected back, and remembered things in detail. I saw how people became "God in the flesh" to me. I realized that answered prayers took place because of the right diagnosis, the doctors, therapists, and counselors who worked with us, as well as the family and friends who surrounded us. I asked for God's help, and that help arrived in our situation through those who accompanied us on our journey. I also could see how the answers arrived in the daily devotionals that I read, and through my prayers. Ideas came to me for things to try with Amber as I prayed. I came to understand those ideas came to me through the Holy Spirit.
Both, healing and sorrow as I wrote strengthened me as I go now to share our story. I can remember my own pain as I listen to others who share their lives with me, and offer them hope.
Was there any part of your story that you were tempted to leave out, or gloss over? If so, what made you decide to put it in the book anyway?
I struggled before I included both my daughter-in-law's cancer and my grandson Jack's part in our story. I almost left them out, but decided these two events played an important leg of my faith journey, and part of Amber's recovery. I found Jack's story one of the hardest sections for me to write. During that time, Amber had stopped taken the medication. I decided to share this common occurrence with mental illness, along with my fears for her because it illustrated the need for medication for recovery. In addition, I included the feelings when Amber stood and read at the funeral Mass, as well as my pain during those days.  It allowed me to talk about the grief that accompanies all of us at some point in our lives. People ministered to me, which allowed me to focus on what I had to do.
Also, I wrote a chapter about the activities I gave up during this time, and the events that surrounded my withdrawal from organizations. In the end, I decided it didn't add enough to the flow of our journey to include it. I plan to add it to my blog in the future so if readers want a bit more, it's there for them to learn more about that time in my life.
At one point in the book, you realized that asking "why?" was the wrong, or unproductive, question. What were the questions you asked yourself instead, and how did that change your outlook?
When I quit asking "why is this happening to me?" and instead dwelt on "What shall I do, God?" and "Show me what to do next," I no longer felt paralyzed in my pain.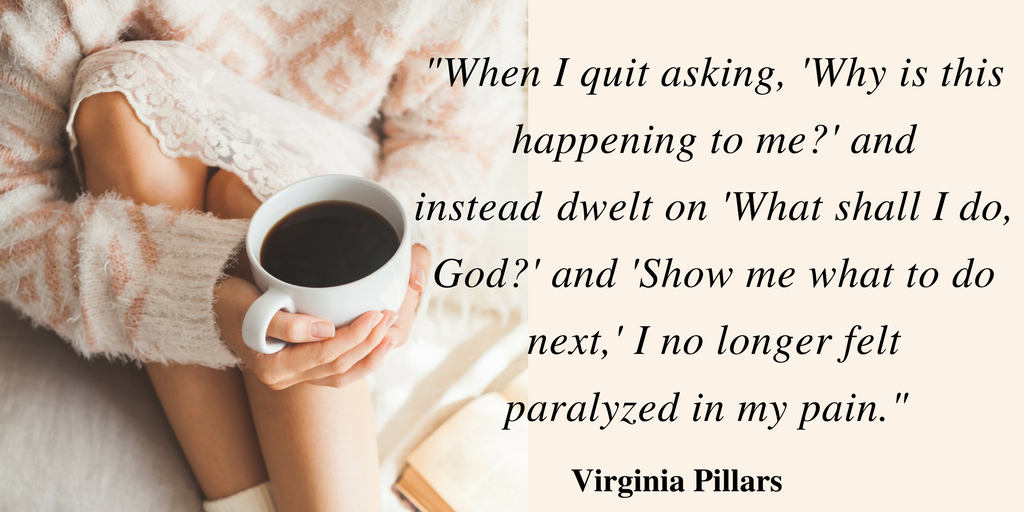 Through reading the book, When Bad Things Happen to Good People by Harold S. Kushner, I realized we live in a broken world and I am part of it. So instead of "Why me?" I changed my attitude to "Why not me?" I had no immunity to the troubles of this world, any more than the next person. Once I understood that basic concept, I could look for ways to improve our situation and her health. It propelled me to read, to understand Amber's illness, and to create an environment that gave her the best chance to recover.
The Scripture verses you shared were so meaningful. Do you have a favorite verse or passage from the Bible? How does it bring you comfort or reassurance?
 I love so many different verses, so I found it hard to choose one. I hope you don't mind if I choose several.
     Hebrews 4:15 "For we do not have a high priest who in unable to sympathize with our weaknesses, but one who has been tested in every way, yet without sin." This passage gives me comfort. Jesus knows the troubles we experience. In his humanity, he suffered the same emotions I have, but He didn't sin. It helps me turn to Him and talk about anything because He understands.
   Phil 4:8-9 "Finally, brothers, whatever is true, whatever is honorable, whatever is just, whatever is pure, whatever is lovely, whatever is gracious, if there is any excellence and if there is anything worthy of praise, think about these things. Keep on doing what you have learned and received and heard and seen in me. Then the God of peace will be with you."
I like these verses. They help me stay focused when things around me seem to go wrong. I also try to remember the verse, Hebrews 13:14, "For here we have no lasting city, but we seek the one that is to come."  These verses help me because I look ahead to the final destination as a goal, not my immediate one here on earth.
There were times when I was reading when I was really worried not just for your daughter or your other adult children, but for you, because you were giving so much of yourself to those who really needed you. Since you've been there, what would you say to someone reading this blog whose health may be suffering due to an intense season of caregiving?
Thank you, for your concern about me, Jocelyn. I guess I would say to readers who are caregivers to discover what gives them snippets of respite - perhaps coffee with a friend, a shopping trip, prayers, or music. We all have different things that comfort us. I found my few minutes of devotional time in the morning helped me stay focused. Music soothes me, so I listened to songs that strengthened my faith as I went about my day. Other times, I found silence helped me, so I kept the house quiet. Plus, I found that when I admitted that I needed help and allowed others to minister to me, it served two purposes. It upheld me, but in turn, those who assisted could feel like they did something to help the situation, too.
One thing I learned, that I still try to remember all the time, is to "live in the moment." No matter what my task, I try to put my energy and concentration on that one thing. I try to give my full attention to the person in front of me, or the job for that moment, and enjoy each part of my day. I tackle one thing at a time, which reduces stress for me. This helps me be aware of the joy that surrounds me, if I just take time to discover it.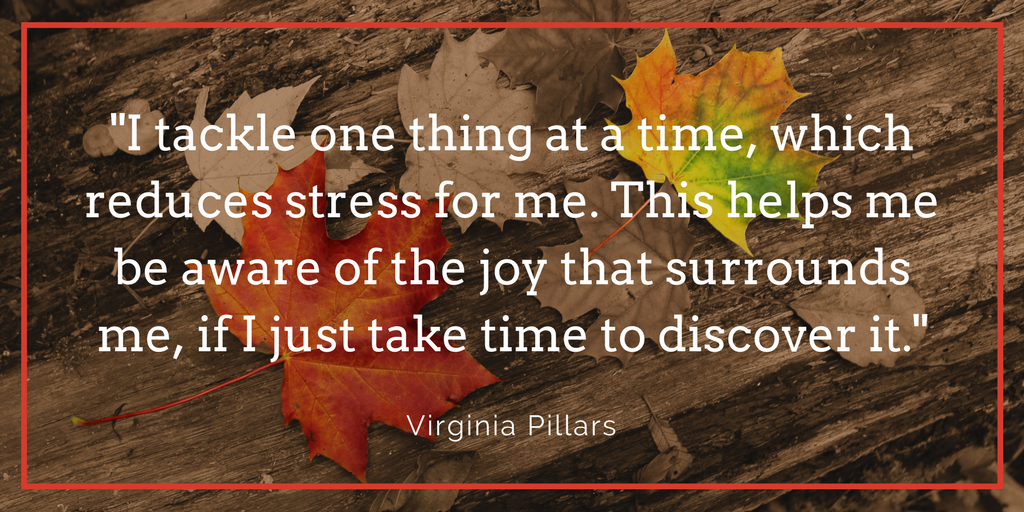 What do you hope readers gain from this book?
I hope readers gain new understanding into the complexity of mental illness. I also hope that people will look for the families in their communities that struggle alone, and reach out to support them in any way they can. A card, a note, a short letter with a promise of prayers may be the lifeline for someone in a great deal of anguish. I'd also like to encourage those who keep mental illness struggles hidden, to reach out to those who they trust for support. I know the understanding and support I received, and that which Amber received played an important part of the journey to recovery for us both.
Where can readers find support and education?
NAMI (National Alliance for Mental Illness) has chapters across the nation. Their website, http://www.nami.org has links for each state and their affiliates, along with numbers for Hotlines and helplines. NAMI offers a variety of free classes and support groups. The site also has information about mental illness. The latest research is found at the Brain &Behavior Research Foundation at https://www.bbrfoundation.org
Thank you so much, Virginia, for writing your story, and for talking with us here today!
*This week only, Broken Brain, Fortified Faith is 50% off the list price for Mental Health Awareness Week when you shop through the publisher, here. The book is also available on Amazon, Barnes & Noble, Kobo, and more.
About Virginia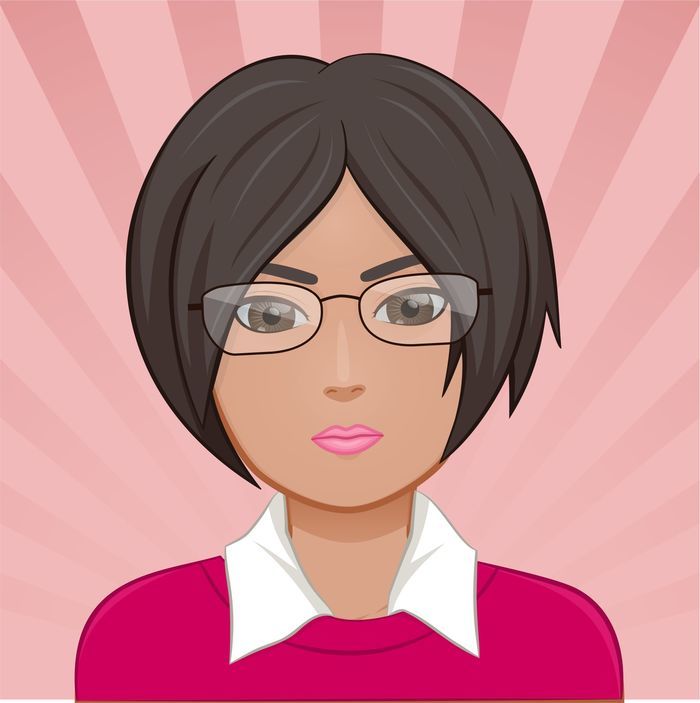 I write using the pseudonym Virginia Pillars at the request of my family. I volunteer for the National Alliance on Mental Illness organization as an instructor for the Family to Family educational program and lead support groups. Certified in First Aid for Mental Health, I speak on mental illness, operating a small business, and quilting for organizations, workshops, and faith retreats. I'm a mother of four adult children, grandmother of four, and live on an Iowa farm with my husband.
I took writing serious in 2010 and have been writing since then. I have pieces published in Grief Diaries: Poetry, Prose and More. Visit me at http://virginiapillars.com.