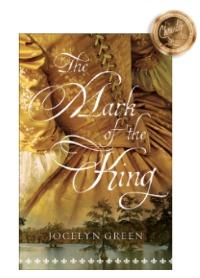 This week I travelled to Nashville to attend The Art of Writing Conference and the Christy Awards Gala, hosted on the campus of Lipscomb University. The last time one of my books was a Christy finalist was 2013, for Wedded to War, and I skipped the Gala so I could stay home and write. Afterward, even though my novel didn't win, I second-guessed my decision to forfeit the opportunity to gather with like-minded writers. 
For those who aren't familiar, The Christy Award™ is the foremost award honoring and promoting excellence in Christian fiction since 1999, and is named for Catherine Marshall's novel, Christy, which has sold over 10 million copies since its publication in 1967. This year is the 50th anniversary of Christy, so it was pretty special to be part of the celebration. Here's a trailer for this classic book:
I'm so glad I went to the Christy Awards this year. 
First of all, I got to read on the flights and during the layover on my way to Nashville, which was a treat. I finished Like a River From Its Course by Kelli Stuart, which was a Christy Finalist in the historical category, and the Carol Award winner this year in historical fiction. What an amazing book! It made me even more excited to meet Kelli in person in Nashville.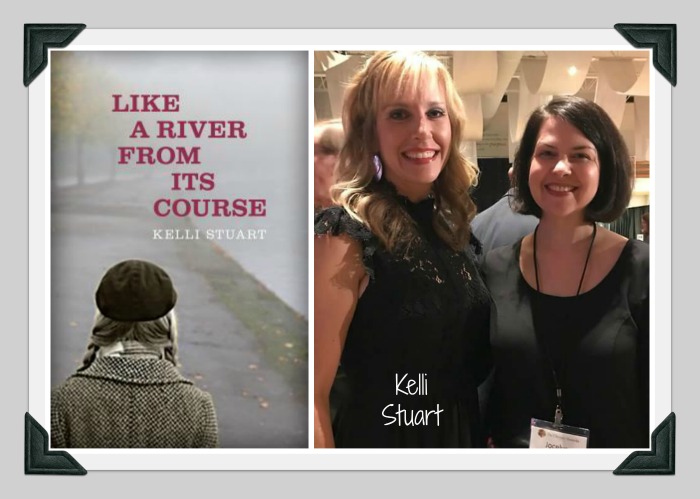 The Art of Writing Conference was a great opportunity to learn, to be reminded of things I may have forgotten, and to chat with folks I usually only "see" on Facebook, many of whom I met for the first time in person that day. The afternoon was packed from 1-5pm, and then it was time to change from conference attire into our gala dresses.
I settled in for the program between my editors Dave Long and Jessica Barnes, and enjoyed every segment of the evening. Though The Mark of the King was a finalist, I was planning on not winning. After all, Wedded to War had been a finalist in two categories, and it didn't win either one. I was just honored and happy to be a finalist, which was winning enough for me. So I didn't prepare an acceptance speech.
One of the most moving aspects of the program was Andrew Peterson's music. This was my first exposure to his music and I was so impressed and touched. He played three or four songs, including one called To All the Poets, which was especially meaningful to a room full of writers, editors, publishers, and those who support the written word. If you'd like to take a listen, here you go:
While Andrew was finishing up his songs, I had this niggling feeling that I ought to do the prudent thing and figure out something to say in the off chance I was called up soon. So I pulled out a single piece of notebook paper and my favorite purple pen, and scribbled down a few things.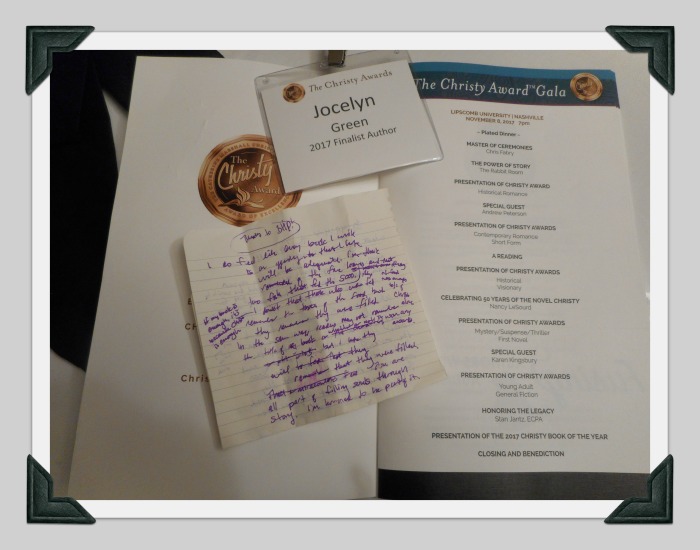 Not very long after that, my category was up. The way they announce the winners is by reading the first lines of the winning novel before saying the title and author. And...oh my word. The presenter, Liz Johnson (The Red Door Inn), read the first few lines of The Mark of the King, and I could not believe it. I took my purple scribbles up to the podium with me, but look at that hot mess. It's barely legible. So I didn't even look at it, I just talked. After thanking the team at Bethany House Publishers, here is what I think I said:
With every book I write, I hope that it is adequate. I hope it's enough. I think of the five loaves and two fish, and how they fed the five thousand not because the food was enough, but because Christ is enough. So if my novel is enough, it's because Christ is enough. I don't think the people who ate the bread and fish remember the taste of the what they ate, but they did remember that they were filled. I don't know how many readers will remember that The Mark of the King won an award. But I hope that they will remember being filled by what they read. Every book represented here in this room is part of the work of filling souls through story. I am honored to be part of this community.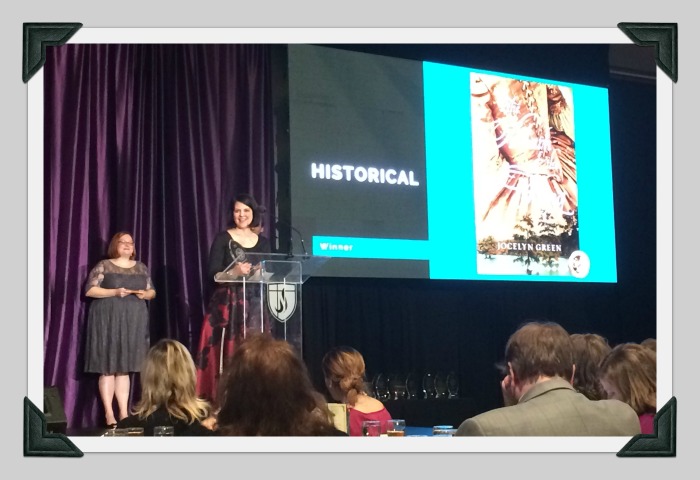 I was so blessed to have so many team members from Bethany House Publishers attend! Below, from the top left and working clockwise: Amy Green, fiction publicist (and my B&B housemate for the trip, along with Carrie Booth Schmidt); Jessica Barnes, editor extraordinaire; fellow BHP authors Becky Wade (Her One and Only) and Tamera Alexander (A Note Yet Unsung); and Noelle Chew, fiction marketing manager.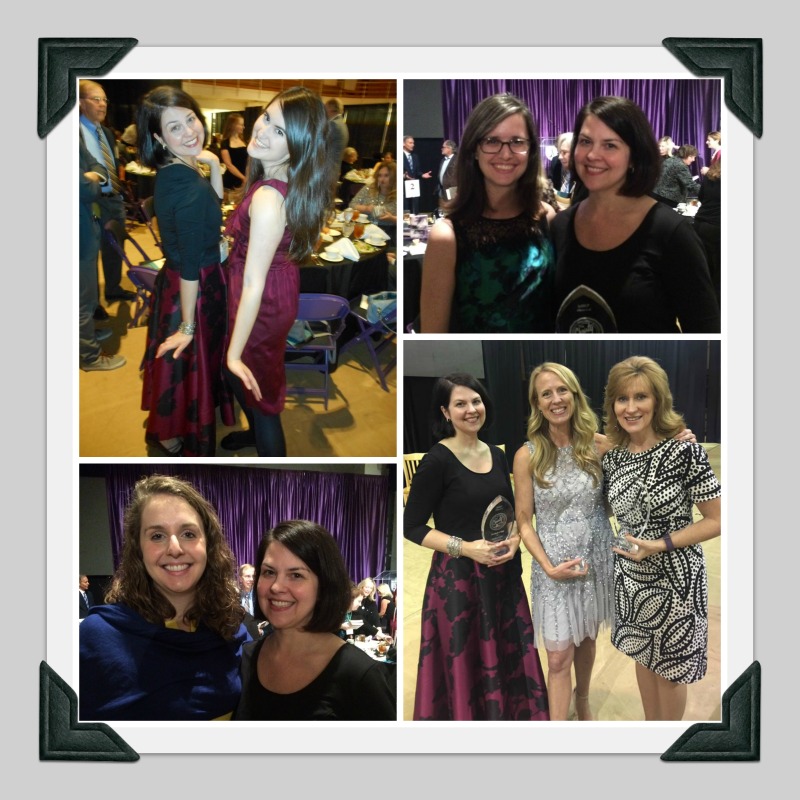 The 2017 Christy Award winners are:
Book of the Year
LONG WAY GONE by Charles Martin
(Thomas Nelson)
Contemporary Romance
HER ONE AND ONLY by Becky Wade
(Bethany House/ Baker Publishing Group)
First Novel
STARS IN THE GRASS by Ann Marie Stewart
(Barbour Publishing)
General Fiction
THE PROMISE OF JESSE WOODS by Chris Fabry
(Tyndale House Publishers)
Historical Fiction
THE MARK OF THE KING by Jocelyn Green
(Bethany House/ Baker Publishing Group)
Historical Romance (TIE)
A NOTE YET UNSUNG by Tamera Alexander
(Bethany House/ Baker Publishing Group)
THE LADY AND THE LIONHEART by Joanne Bischof
(Mason Jar Books)
Mystery/Suspense/Thriller
WHEN DEATH DRAWS NEAR by Carrie Stuart Parks
(Thomas Nelson)
Short Form
LOOKING INTO YOU by Chris Fabry
(Tyndale House Publishers)
Visionary
THE LONG JOURNEY TO JAKE PALMER by James Rubart
(Thomas Nelson)
Young Adult
THE SILENT SONGBIRD by Melanie Dickerson
(Thomas Nelson)
You can find the complete list of finalists and winners here, along with their book covers. 
Below, the  authors present to accept The Christy Award™, pictured with ECPA executive director Stan Jantz.
(from left to right:) Chris Fabry, Tamera Alexander, Jocelyn Green, Becky Wade, Ann Marie Stewart, Melanie Dickerson, Stan Jantz
(photo credit: Kristen Fields)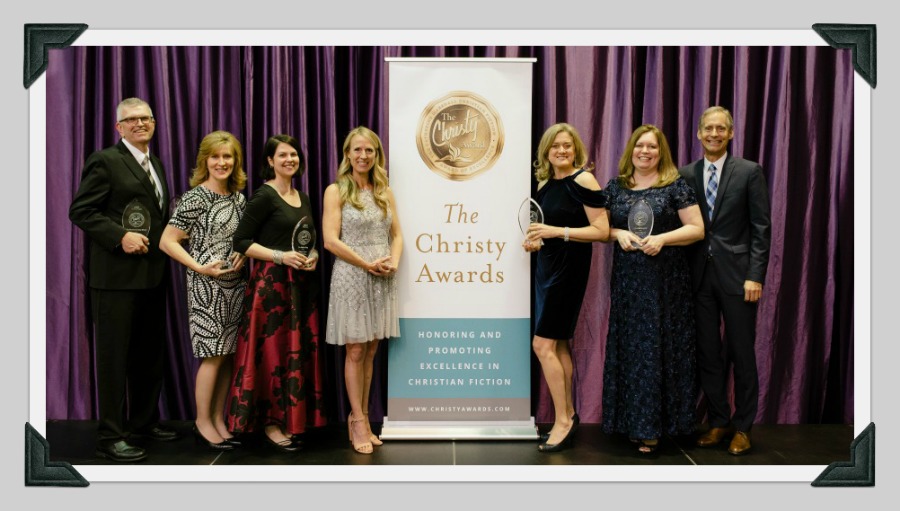 Now I'm home again, and that dress I wore to the gala is in a plastic bag waiting to be taken to the dry cleaners. I'm back in my favorite flannel writing pants, staring at another blinking cursor on a new Chapter One. I'm starting the next novel. It's a long process, and it can be daunting, but I meant what I said on that stage. Every book is an offering that surely feels like it falls short. But with Christ, it is enough. For He finishes the story in the hearts of readers. He is the completion of the message. And so I plow ahead with my ears tuned to His leading, and pray that He will take my crust of bread and stinky fish, and use it to feed His people.