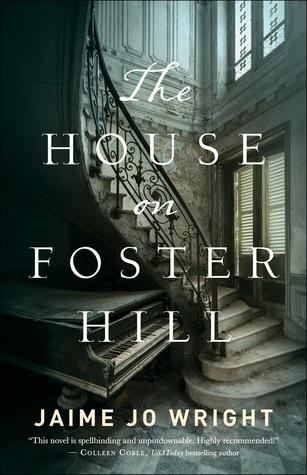 I'm thrilled to welcome Jaime Jo Wright to the blog today to talk about her new release, The House on Foster Hill (Bethany House Publishers)!  I first met her at an ACFW (American Christian Fiction Writers) Conference, but really got to know her last summer when we roomed together while attending a writers conference in St. Paul, Minnesota. Since she hails from Wisconsin, she's a fellow Midwesterner, which means we totally dig each other's denims and plaids. (hee hee) Here's what her novel is all about:
Kaine Prescott is no stranger to death. When her husband died two years ago, her pleas for further investigation into his suspicious death fell on deaf ears. In desperate need of a fresh start, Kaine purchases an old house sight unseen in her grandfather's Wisconsin hometown. But one look at the eerie, abandoned house immediately leaves her questioning her rash decision. And when the house's dark history comes back with a vengeance, Kaine is forced to face the terrifying realization she has nowhere left to hide. 

A century earlier, the house on Foster Hill holds nothing but painful memories for Ivy Thorpe. When an unidentified woman is found dead on the property, Ivy is compelled to discover her identity. Ivy's search leads her into dangerous waters and, even as she works together with a man from her past, can she unravel the mystery before any other lives--including her own--are lost?
I had the privilege of reading an early copy, and here's what I had to say about it:
Riveting! With its dual storyline connected by a single house and the women it touched, Jaime Jo Wright delivers double the suspense, double the romance, and double the reasons to keep turning the pages far into the night. The House on Foster Hill has it all: robust characters, twists I didn't predict, sky-high stakes, and a strong thread of hope hemming it all together. An outstanding novel from an author to watch.  
I had a few questions for Jaime Jo, so grab a cup of coffee and join us for a quick chat.
Jaime Jo, in this time-slip story, you wrote two sets of characters, two plots, two time periods, and they had to connect in surprising and perfect ways. Be real with me now. How hard was that to do?
JAIME JO: Have you seen how much coffee I drink? Lol! It was a tricky process for sure. I'm also one of those writers that hasn't figured out the process of charting and bulletin boards and strings connecting dots. It's all primarily in my head and random chicken-scratchings in a journal. I also have a wonderful writing sister who read the book two times, picking it apart so we could put it all back together again. All in all, though, the story really did come alive and sort of create itself. That's something I just simply can't explain very well without sounding suspiciously creepy.
That does sound a little creepy. But that's OK, it's just part of the genre, right? This was double the mystery and suspense because of your dual stories. Did any aspect of the plot actually surprise you in the way that it turned out? What can you share with us about that without spoiling anything?
JAIME JO: Honestly, it didn't really surprise me. I try very hard to figure out how to build bad-guy decoys to get readers off the trail of who the actual "bad guy" might be. I also love to throw out red herrings, twists, do awful things to my characters, and it's more of an evil "muah-ha-ha-ha!" than a surprise to me. What DID surprise me, was how the message wrapped itself through the rather dark story. I always want to bring shafts of light into the gothic-elements, but one of the character's stories truly stunned me with her simple beauty and her steadfast hope in the midst of horrific circumstances.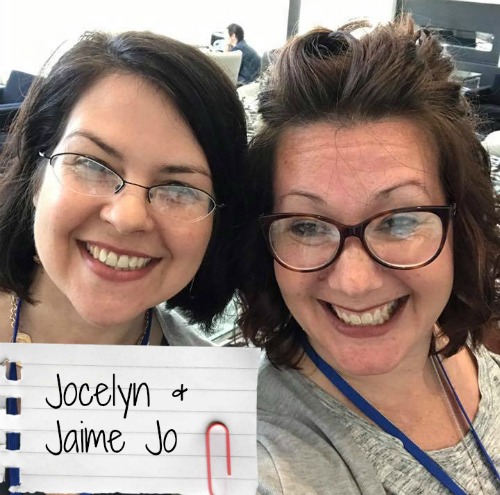 I noticed that and found it to be so beautiful, too. Your characters are so well-crafted, they were leaping off the page. Which character is most like you, and in what ways?
JAIME JO: Ohhhh, I see! An expose on Jaime! Lol! I relate mostly to Kaine. She has my personality type which is extroverted, creative, and also over-the-top devoted to her people. In a way where you burn out trying to "save". She also has my emotional side. The whole, logical but emotional combo that's almost annoying. You can SEE the logic, but yet your emotions also become overwhelming and you hate that you have them because you know they're not logical! Is that making any sense at all?  
That absolutely makes sense. The House on Foster Hill deals with some heavy issues, and yet you kept hope alive throughout the story so it didn't feel too dark for the reader. I so appreciated that! When you personally encounter serious stuff, whether it's in the news, or in your own life, where do you turn for hope?
JAIME JO: Coffee.
Wait! No. LOL! I mean, coffee is usually my physical go-to calming agent, however, I turn to my faith and my people for hope. My faith, because it's the ONLY unwavering thing in my life. Or rather, God, in whom I have faith, that is unwavering. My people, because they talk me through any emotional spikes and get me down to proper perspective.
Darkness isn't something we can avoid. It will visit us at some point in life, if not multiple times. So rooting that faith into HOPE in things not of this world, is so critical. It's why I often sign my signature, "Looking vertical". Because a vertical perspective into eternity is where our long-term hope truly is.
So true, and I love how you phrased that. What are you reading right now?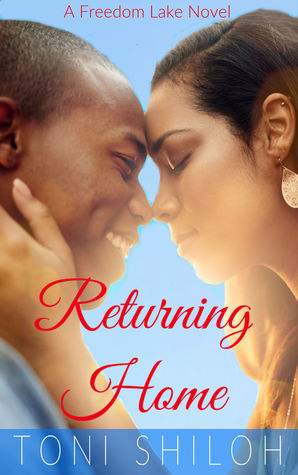 JAIME JO: I read this, "what are you eating right now"? I must be hungry. READING! I am currently reading, Hunting Prince Dracula, by Kerri Maniscalco. It's not for the faint of heart and isn't inspirational fiction by any means, so I'm not throwing it out there as a recommended read. However, it is deliciously gothic in nature and if you enjoy the darker elements of a novel, it's very well-written.
I'm also reading Toni Shiloh's Returning Home. This one IS inspirational, and a contemporary romance. I'm thoroughly enjoying it. Her characters are delightful and sometimes, a girl just needs a good romance.
Thank you for joining us, Jaime Jo!
OK friends, if you haven't already, now would be a great time to pre-order The House on Foster Hill! It's official release date is November 21, so it will be available in a matter of days. Call your local bookstore, or find it at ChristianBook, BarnesandNoble, Lifeway, BakerBookHouse, BooksAMillion, or Amazon. Find out more about Jaime Jo and her books on her Web site.