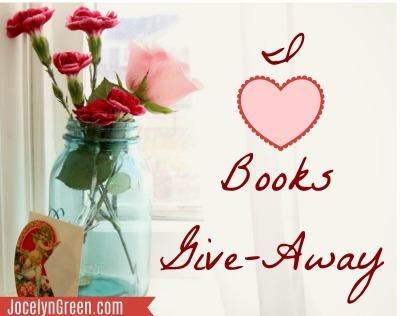 Happy Valentines Week, everyone! I'm so excited to be teaming up with TWO of my launch day sisters, Kristy Cambron and Sarah Sundin, to bring you a special triple give-away! One lucky winner will receive all three of our new releases: The Lost Castle by Kristy Cambron; A Refuge Assured by yours truly; and The Sea Before Us by Sarah Sundin. It isn't just our release date we have in common! My book takes place during the French Revolution, and is set in Paris and the U.S. Sarah's book, of course, is a World War 2 tale. And Kristy's is the link between both - a triple-timeline book that includes both French Revolution and World War 2, in addition to present day! 

Before we get to the give-away, we have a fun mystery interview to share. Each of us has answered the same question, but I'm going to mix up our answers for each question (not every "A" response, for example, is from the same author!) and not tell you whose response is whose until the end of the week! See if you can guess. (A few of these will be pretty easy, granted.) 
UPDATE: The give-away has closed, and the winner is: Nichole Ridner! I have put our real names in for the answers in the interview below! How did you do?
1. What was the inspiration for your novel?
Sarah: As D-day approaches, an American naval officer and a British Wren work together, but his success may destroy what she loves most.
Kristy: Before wartime memories are lost to Alzheimer's, a granddaughter travels to French wine country to learn her family's past, and uncover the French Revolution and WWII legacies of a forgotten storybook castle.
Jocelyn: A lacemaker seeks asylum from the French Revolution in politically-charged America, only to find she can't escape its reach even in Philadelphia.
2. What is the spiritual theme?
Kristy: "Your people will rebuild the ancient ruins and will raise up the age- old foundations; You will be called Repairer of Broken Walls." (Isaiah 58:12)
Jocelyn: "Thou art my refuge and my portion in the land of the living" (Psalm 142:5).
Sarah: "If I...dwell in the uttermost parts of the sea; Even there shall thy hand lead me, and thy right hand shall hold me." (Psalm 139:10)
3. What is one place you visited to do research for the book?
Jocelyn: Philadelphia's historic City Tavern
Sarah: Crossed the English Channel to Normandy on a ferry
Kristy: Arrington Vineyards, Arrington TN
4. What is your favorite writing beverage?
Kristy: COFFEE :)
Jocelyn: Honey Almond Tea
Sarah: Tea - berry black, Earl Grey, pomegranate-blueberry green tea, and more! 
5. What is your favorite novel published at least ten years ago?
Jocelyn: A Voice in the Wind  by Francine Rivers
Sarah: Persuasion by Jane Austen
Kristy: Jane Eyre by Charlotte Brontë
6. What are you currently reading?
Sarah: Until We Find Home by Cathy Gohlke
Kristy: The Weaver's Daughter by Sarah E. Ladd, Present Over Perfect by Shauna Niequist
Jocelyn: The Last of the Mohicans by James Fenimore Cooper