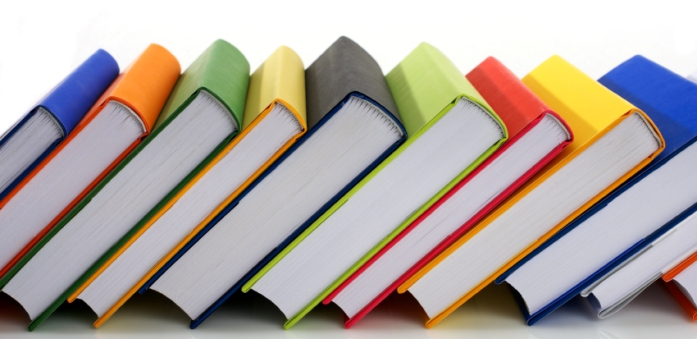 When an aspiring writer/author asks me for advice on getting published, I always tell people the same things. In a nutshell:
Read a lot. Read a wide variety, and take notice of what makes writing good in both fiction and nonfiction.
Go to as many writers conferences as you can afford to go to. You will learn a lot, be motivated and inspired, and make valuable networking connections. I met my agent because I went to a workshop he was giving. I landed my first book contract because the acquistions editor met with me during a writers conference. Here's a full list of reasons to go.
Learn the craft. If you're interested in freelance writing (journalism and other types) see the bottom of this page for selected books on how to be a pro. If you want to break into fiction, see my list of my own personal favorites I used when making the switch from journalist to novelist.
Write now. Whatever you can write, do it, whether that's for an online niche magazine, your local newspaper, a nonprofit organization or anything else. Just keep writing, and keep getting better at it. Consider joining a local or online writers critique group.
Build your platform now. If you are serious about getting published but your name isn 't currently widely-known, start building your following now so a potential publisher will see that you have a built-in audience. A great book on this is The Extroverted Writer: An Author's Guide to Marketing and Building a Platform by Amanda Luedeke. For a nutshell perspective on this, read what Thomas Nelson Publishers chairman Michael Hyatt's blog post, "5 Steps to Building Your Platform When You Hate Selling Yourself."
Get an agent. Most publishers won't even look at a manuscript unless it's represented by a literary agent. Where can you find an agent? Most reputable writers conferences can help you find one, or even meet one in person right there.
For a more personal slant, here's an interivew I did with the Examiner in which I explain more about my own publishing (and promoting) process. Here's a blog post I wrote on organization and the writer's life. If you are working on (or thinking about) spearheading a collaborative project, these tips will make life easier for you. There are MANY wonderful books out there on writing (anything by Writer's Digest is worth reading, for instance) plus online blogs (here's one on freelance magazine article writing), courses, and services like My Book Therapy which can really help, too. Once you're published, look into joining associations like the Christian Authors Network and the Advanced Writers and Speakers Association. If you are interested in fiction writing, you can join American Christian Fiction Writers even before you are published.