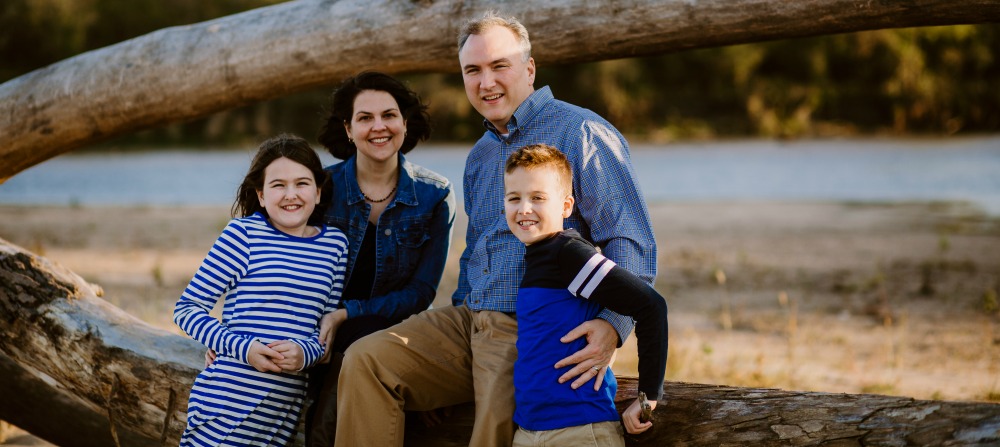 Jocelyn Green inspires faith and courage as the award-winning and bestselling author of numerous fiction and nonfiction books, including The Mark of the King; Wedded to War; and The 5 Love Languages Military Edition, which she coauthored with bestselling author Dr. Gary Chapman. Her books have garnered starred reviews from Booklist and Publishers Weekly, and have been honored with the Christy Award, the gold medal from the Military Writers Society of America, and the Golden Scroll Award from the Advanced Writers & Speakers Association. She graduated from Taylor University in Upland, Indiana, with a B.A. in English, concentration in writing. She loves Mexican food, Broadway musicals, Toblerone chocolate bars, the color red, and reading on her patio. Jocelyn lives with her husband Rob and two children in Cedar Falls, Iowa. Visit her at www.jocelyngreen.com. [Looking for the Media Kit? It's right here.] Okay, that was my official bio. Now, here's a little more. . .
If it weren't for God's presence in my life, I would not be able to inspire faith and courage in others. He is my inspiration, my strength, my joy.
My favorite verse is Isaiah 26:3. And also Psalm 30:5. Oh wait, Psalm 34:18 is another great one . . . I'll stop now.
I'm an ordinary mom. I make lunches, wipe noses, play Chutes & Ladders, read bedtime stories, dispense band-aids, and give lots of hugs and kisses to my kids while they'll still let me.
I fall behind in my household chores from time to time, especially when on deadline. I keep up with laundry pretty well, but my mop doesn't see any action, for instance, while I write a book.
We love traditions in this house. Among our favorites: having pizza and Family Movie Night on Fridays, watching Rick Steves on Saturday mornings, spaghetti dinner (made by my husband) on Sundays.
I do my best writing wearing pants with elastic waistbands. I call these "writing pants." My favorite pair is summer pajama bottoms from L.L. Bean.
I'm an introvert but enjoy public speaking. Weird, right?
I'm really big on list-making. I think it's hereditary, because my daughter seems to have inherited the gene as well. Evidence at right, from when she was six years old.
I tend to either cook 30 meals in a day or go for three months without cooking more than twice a week (and therefore using the 30 meals I had prepared ahead of time). It works out nicely. Although sometimes I wish I was one of those people who cooked and baked super good stuff for fun.
 I'm not very crafty. I'll just say it. I really admire those who are, though.
Thanks so much for stopping by. This feels a little weird talking so much about myself, but that's what this page is all about. I'd much rather connect with you in a way that's not so one-sided, though, so please, connect with me through my blog, the contact page, or my Facebook page. I'd love to hear from you. :)