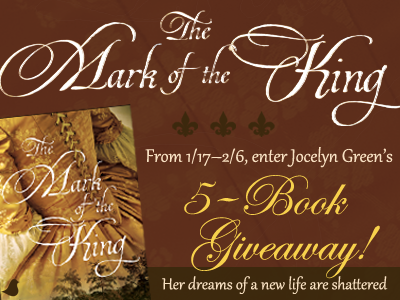 Short and sweet update for you today--very sweet, in fact! First, I've got two French recipes to share with you in this easy-to-print PDF file. Here you'll find directions to make Classic French Palmiers, and Crepes, along with pictures of how mine turned out! I experimented with these recipes with book club treats in mind for those of you planning to use The Mark of the King, but these are just fun and delicious to make at any time, for any reason. Enjoy!
Second: Litfuse Publicity is currently running a 5-book give-away for The Mark of the King. It's open from now until Feb. 6. Enter here!
Speaking of give-aways, there's still time to enter the drawing for my French New Orleans-themed give-away too! It's open until Feb. 16. Check it out over here.