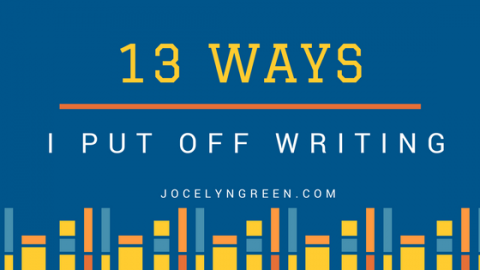 During the past few months, I have not been nose-to-the-grindstone on what I call a "raging deadline" (which is the deadline for the first time I turn in a new book to the publisher). But I have had deadlines for revisions, edits, proofing, and a self-imposed deadline to finish the proposal for a future book.
I'm pretty good at proofing right away, but if it's heavy rewrites or synopsis-writing that calls my name, I suddenly find some other URGENT matters that must be addressed first. I might hear a tiny voice whispering, "You really ought to sit down and tackle your current work," but then I will hear a much stronger, more appealing voice make a persuasive speech. In random order, here are thirteen I have heard—and heeded—in the last few months.
1. Paint the kitchen ceiling. I mean, you're already going to change the light fixture, so when hubby takes down the old one, it's a perfect opportunity to paint! What's that you say? You've lived here 14 years with an unpainted ceiling and it hasn't caused any problems? Oh sure, I know. But just think how nice it will look when it's painted.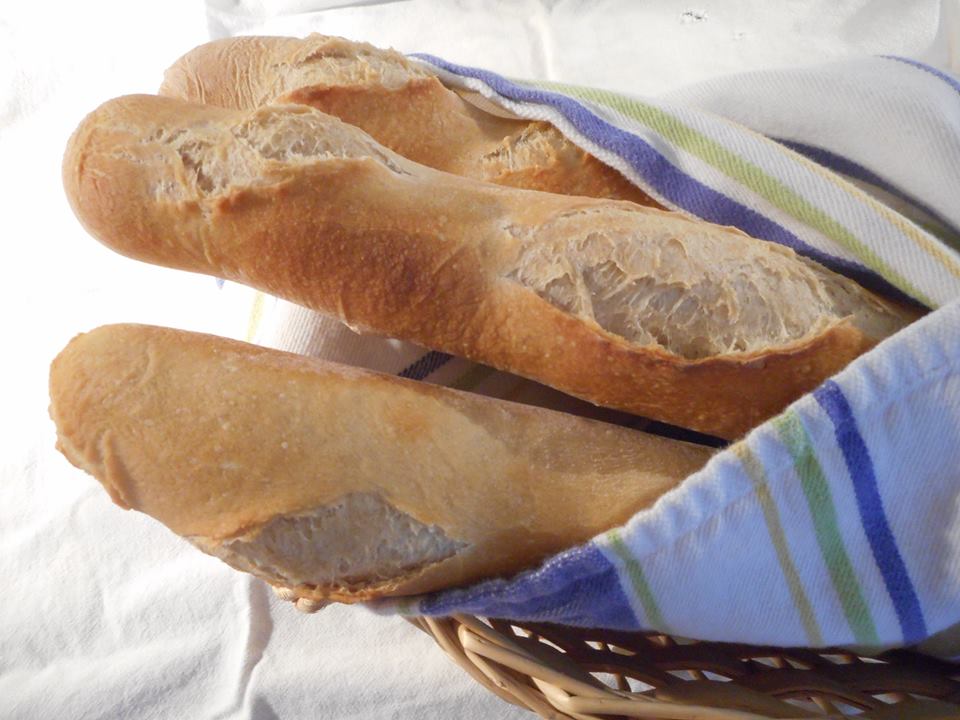 2. Bake baguettes. Over and over until you get it right, because after all, your heroine bakes baguettes and you need to know how it's done so you can be accurate in the next round of edits. Try three different recipes, at least two kinds flour, find the right baguette pan at the specialty kitchen shop down the street, and order a bread lame to make those perfect cuts on top.
3. Re-organize the spice cabinet. Make impulse purchases at Aldi of clear plastic trays, including a carousel that will be just perfect for that top shelf in the corner cabinet. Organized cabinets increase quality of life.
4. Binge read. Now is the time. Read those books, fiction and nonfiction, as fast as you can! Accomplish more by listening to audio books while painting the kitchen ceiling. Accomplish EVEN MORE by speeding up the narration on your Kindle. (Don't forget to post reviews after each book!)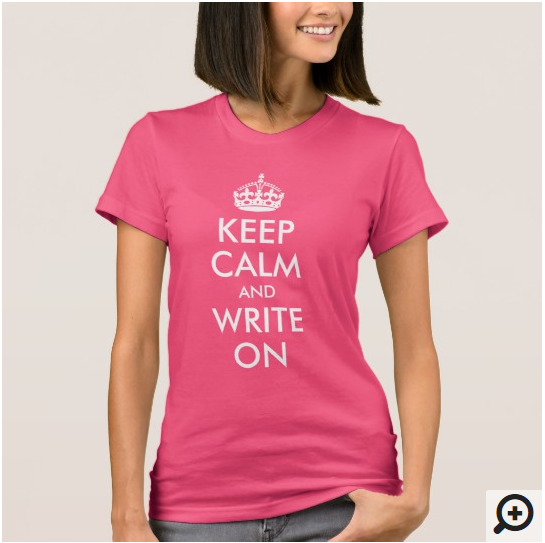 5. Shop online for writerly T-shirts. Add to cart the one that says, "Keep Calm and Write On," and ignore the irony that though you feel calm, you are not "writing on." You are not writing at all.   
6. Purge fridge of expired condiments. No time like the present. And really, it's better that you do it, than anyone else.
7. Cook freezer meals. Cook extra meals on your own, cook them with friends. Cook them, cook them, Sam I Am. (Thirty meals in the freezer for when I actually do write feels completely legit to me.)
8. Clean the computer keyboard in the family room NOW because it has never been done, or at least it looks that way. Never mind the child playing Minecraft there while you wield your Q-tip between the keys. "Mom. You're killing me," he says. But that dirty keyboard could be the germ-infested death of him for realz.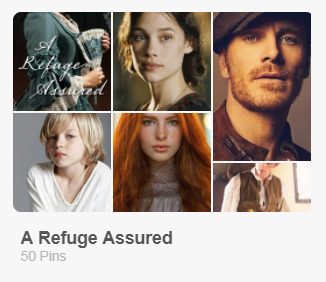 9. Hunt for the perfect character inspiration photos to add to your Pinterest board for your upcoming release. No, not that guy, his hair is all wrong. Nope, not him either. Too broody looking. That lady could be a likely candidate for the hero's sister, but keep scrolling down because there might be a better fit. Keep scrolling . . . keep scrolling . . .
10. Rip out two entire flower beds and refill them with new plants. Maybe you can handle growing roses, after all. OK that's good, but now you need to weed. Now you need to mulch. Now you need to tend those tender new plantings with regular watering. Oh, time to weed again.
11. Clean out the garage before the weather turns cold. How long can it take? The whole family it pitching in. Oh, now there is a pile of stuff to take to Goodwill. And another pile for the dump. And wait, the minivan has a flat tire, so . . .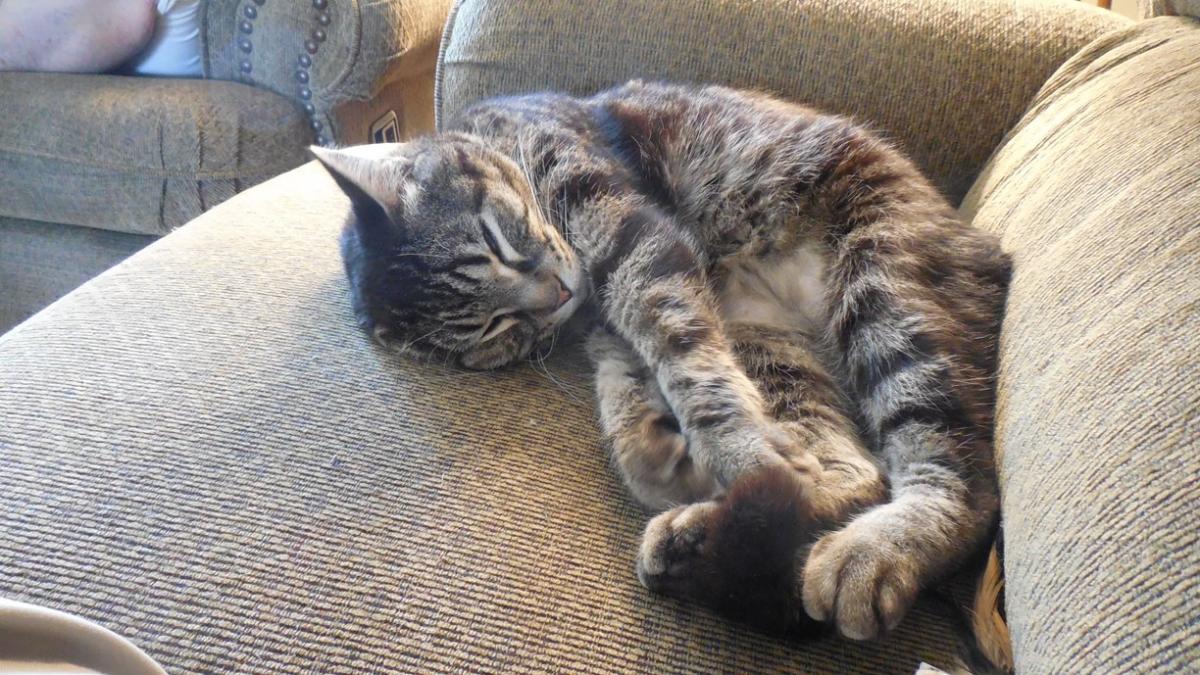 12. Read all the cat bios on the local animal shelter Web site. Your parents are thinking about adopting a cat and it's up to you to help them find the perfect pet. Oh, forget the Web site and just drive there to meet #allthecats in person. (Epilogue: mission accomplished. Harvey has a new home with doting human parents.)
13. Blog. You know once you start the rough draft of the next book, the whole blogging thing will totally fall through the cracks. Might as well connect with people while you can.
This is a partial list.
I cannot be the only one who is a professional procrastinator. What do you find yourself doing when you could be writing, or doing some other task, instead? You know, just in case I run out of my own ideas.