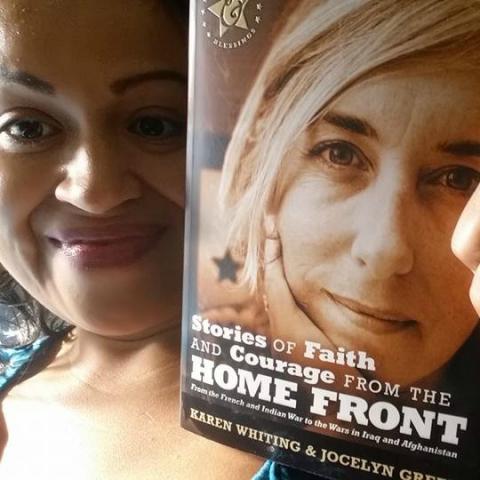 Happy Military Spouse Appreciation Day! As a former military wife myself, I'd like to extend my heartfelt appreciation for all that a milspouse does for his or her family. Your strength, patience, perseverance, hope, resilience, and love often go unseen and  unsung. Today, I salute you.
To help celebrate, I'm offering book give-aways to three lucky military spouse winners. The first book up for grabs is Stories of Faith and Courage from the Home Front!
598 pages, softcover * Golden Scroll Award, Advanced Writers & Speakers Association! This devotional book contains 365 true stories of struggles, courage, and actions of women, children, and men involved in the home front of American wars, in chronological order, from the French Indian War through the current conflicts in Iraq and Afghanistan. These stories illustrate effective prayers, heroism, volunteer efforts, and daily courage. Special weekend devotions consist of original words from a journal, newspaper, letter, or newspaper, and glimpses into life during that era, such as fashion, pastimes, work, and celebrations. Each story includes a coordinated Scripture and a prayer for today's military, families, or individuals encountering struggles
The second book up for grabs is Faith Deployed...Again: More Daily Encouragement for Military Wives.
252 pages, softcover *2012 Selah Award (Inspiration & Gift category)! *2012 Silver Medal, Military Writers Society of America (Spiritual/Religious category)! Faith Deployed...Again is for every military wife who wants more encouragement, who wants to deploy her faith-put it into action-again. Filled with insight from nearly 30 military wives, Faith Deployed...Again explores how the Bible relates to a variety of topics including marriage, deployments, self-care and care-giving, reintegration, combat trauma, parenting, frequently moving, daily perseverance, prayer, spiritual warfare, serving the Lord, and more.  This volume includes a bonus section for Blue Star Moms. Downloadable Small Group Study Guide
This book was written after the original, Faith Deployed, but these two books do not need to be read in order to enjoy them. They are two separate devotional books for military wives.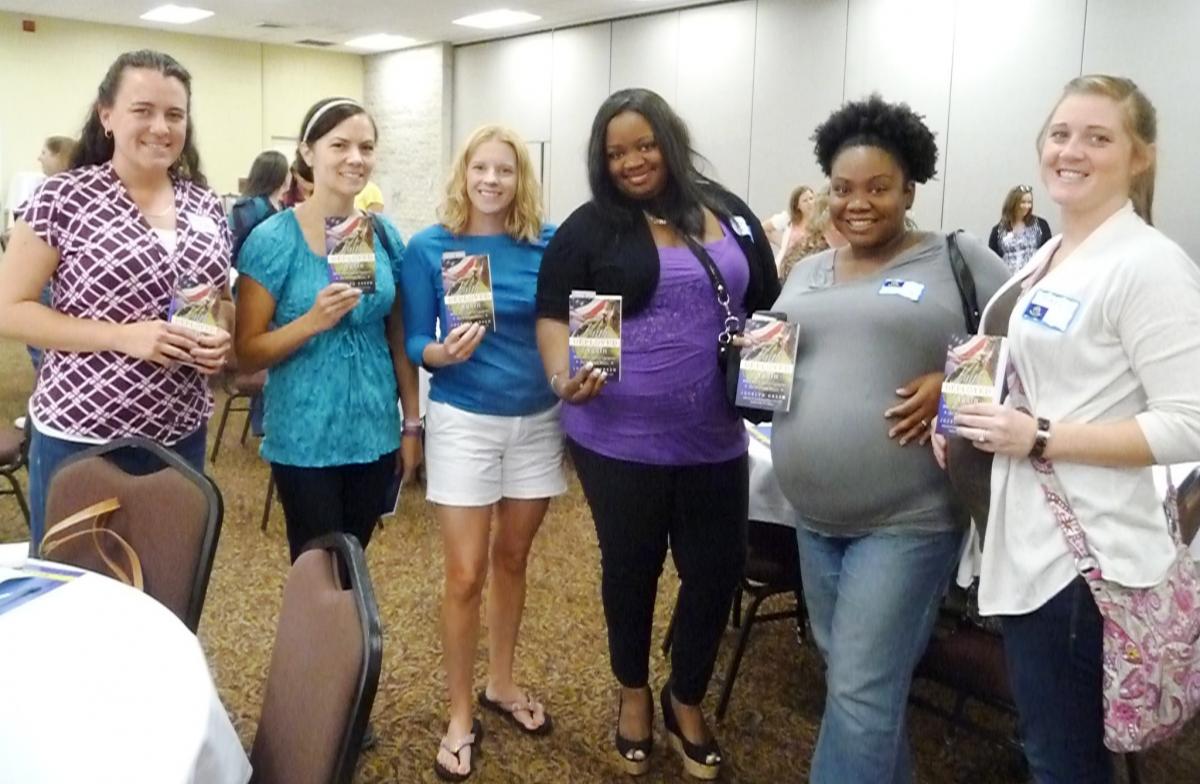 The third book I'm giving away is Winner's Choice: meaning, if your name is drawn, you get to choose any of my fiction or nonfiction titles. Browse all the books using the Books tab and dropdown menus beneath is from the top navigation bar.
To enter, please use the Rafflecopter form below.
Winners will be drawn using Random.org on Memorial Day, and notifed via email.