Blog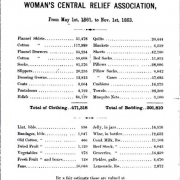 It never ceases to amaze me what can happen when one idea takes root and blossoms until it has a life of its own. This is what happened when Dr. Elizabeth...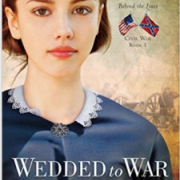 Last week, I shared three Civil War recipes for your Wedded to War book club--or just for your own enjoyment at home. Today I'd like to share three more.
4. Alice Carlisle's Gingerbread...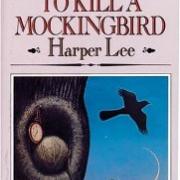 When I decided to write fiction, I bought a small library's worth of books on various aspects of the craft: plot structure, characterization, dialogue, self-editing, etc. They have been extremely helpful. But there are some things that are better caught, than taught. That's why I highly recommend reading good fiction whether you are an aspiring writer or a seasoned pro. That's also how I can justify reading a novel when my own book deadline is looming on the not-...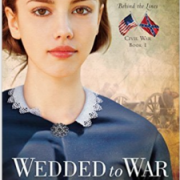 Of course no book club is complete without food, and what better way to add flavor to your experience than to sample some of the foods eaten by characters in the novel? Below you'll find recipes for Civil War foods enjoyed by characters in Wedded to War. Some of these have been modernized so you can try them at home, and some are taken straight from cookbooks published during the Civil War.
1. Charlotte Waverly's Tea Time
...
FREE!
This week three bloggers are holding give-aways for hard copies of Wedded to War! 1) Over at Margaret Daley's blog, there is an interview not with me, but with my main character, Charlotte Waverly. What a fun way to get a glimpse into a novel! Check it out here, and leave a comment to be entered in the drawing. But hurry! This drawing ends tomorrow night (July 8). 2) Relz Reviewz, an Australian book blog...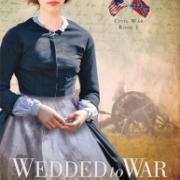 Finally! Today is the official release date of my Civil War novel, Wedded to War! RiverNorth Fiction (an imprint of Moody Publishers) has been working feverishly this week to make sure things are ready for the big launch, and it has paid off! Thanks to them, we have three big online bonuses to offer you:
1) The Wedded to War book trailer.
I kid you not, everyone who has seen this has said it's the best book trailer they have ever seen--and I must agree with them! The actors and actresses reflect, for...
If you have an ereader, this is your lucky week! From now until June 30, the ebook version of my Civil War historical, Wedded to War, is absolutely FREE! Download it and start reading almost instantly at any of these locations: Amazon.com ChristianBook.com...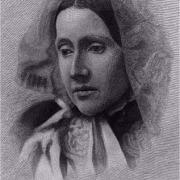 Music is important to us. We use it to set the mood, lift our spirits, and teach, among other reasons. If we were to look at the most popular songs of America today, we'd get a sense of what is important to our culture, wouldn't we? When writing historical fiction, we can do the same thing. Looking at the popular songs and poetry gives me a more robust flavor of the Civil War era, and helps me understand the mindsets of my characters better. Music was so much a part of life then (just as it is today) that some of the lyrics made their way into my novel, ...