Blog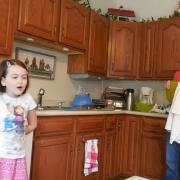 This is a picture I didn't know was being taken. What do you mean, you can tell? ;) My dad had asked my daughter what "that famous Frozen song that everyone is groaning about" is. So we popped in the Frozen soundtrack and my daughter began singing along to "Let It Go." I thought Dad was taking a picture just of her, but clearly, he captured me, her dish-wiping-but-ever-so-sincere backup singer, as well. I'm actually OK with this. In the future, when we look back together on my kids' growing up years, and notice that Mom isn't in all that many pictures (because normally I'...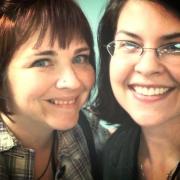 *Pssst...if this looks familiar to you, don't worry. I'm not a chronic secret-keeper. This post originally appeared on author Susie Finkbeiner's blog on April 29, but I figured I should also share it with my own peeps. So here you go:
When I began writing Spy of Richmond, I had no idea I'd learn for myself what it meant to keep a...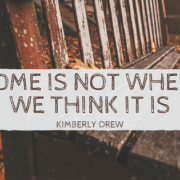 Today I'm so pleased to have with us Kimberly Drew, my co-author on the recently-contracted devotional book for children with special needs. Whether or not you find yourself in this category, I pray her words will bless you just as much as they blessed me. Take it away, Kimberly!